LED Phototherapy, also known as light therapy, uses artificial light sources with powerful anti-ageing, acne-reducing, and wound healing benefits. It is a safe, soothing, pain-free, and deeply penetrating treatment that stimulates blood flow and accelerates healing so your skin always looks rejuvenated. Ideally done 1x a week for 4-6 weeks as an initial treatment interval.
Referred to as collagen induction therapy, micro-needling, skin needling, or derma rolling, this cosmetic procedure involves pricking the skin with tiny sterilize needles. Due to these small wounds, your body produces more collagen and elastin to heal your skin and, as a result, helps you look rejuvenated and fresh. This treatment may be added on to a facial for an extra boost of hydration and glow. Best done 1 to 2x a month.
By deeply exfoliating your skin, dermaplaning effectively gets rid of dirt and vellus hair, also known as "peach fuzz." Using a sterile scalpel, our aesthetician gently scrapes off the top layer of your dead skin to reveal new, rejuvenated skin. Add it on top of a facial treatment to get best results. Recommended treatment interval is 4-6 weeks.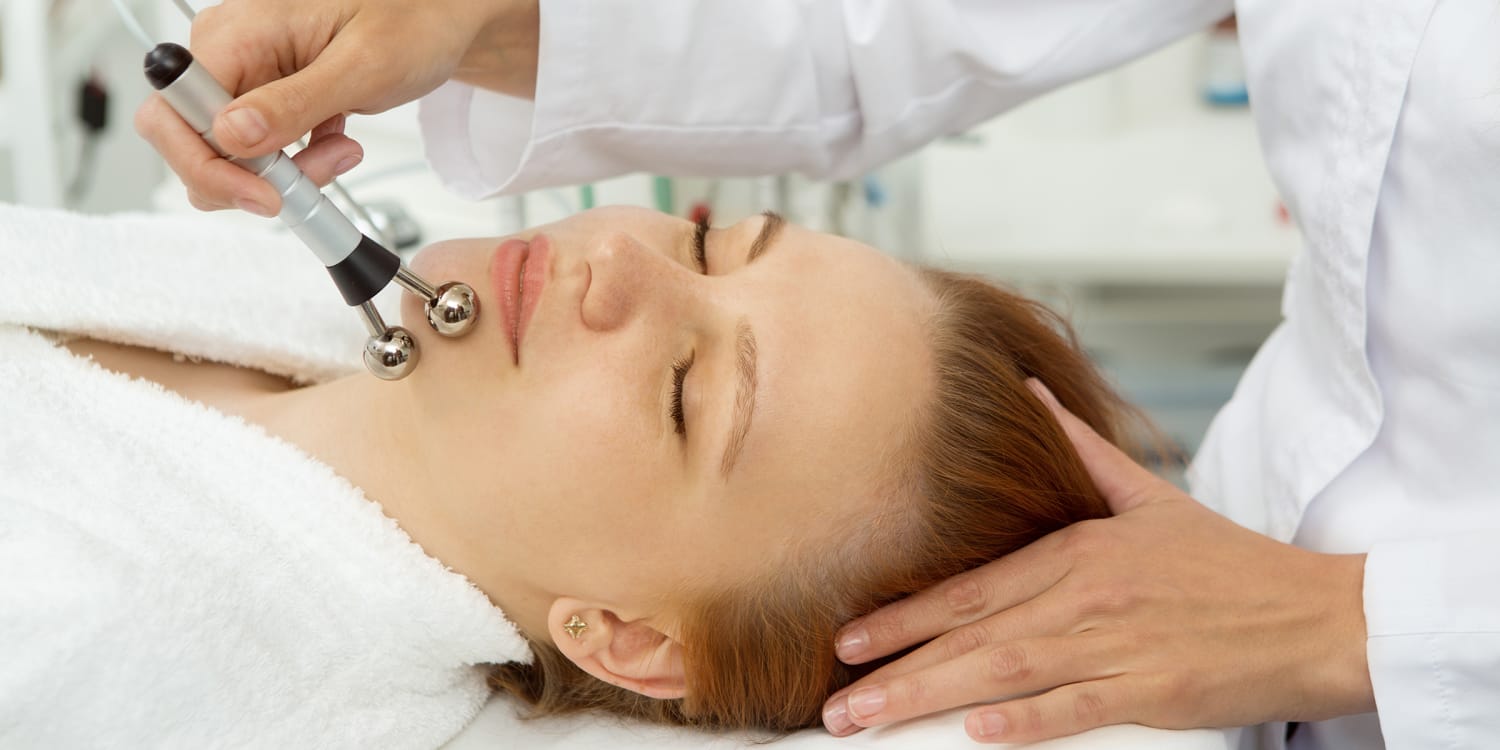 Facial muscles are commonly overlooked when treating the face. Microcurrent will aid in re-educating the muscles to give your skin a better foundation to sit on. If you are looking to achieving to have a more chiseled-looking cheekbones and jawline plus youthfulness to the face, this is the treatment to go for. It is best paired with a skin tightening treatment such as InMode Forma for an overall transformation. Initial course of treatment recommendations would be 4-8 sessions.
Efficiently tightening and remodeling the skin on your face, neck, and body with a subdermal heating applicator, the pain-free FDA-approved InMode Forma treatment helps to stimulate collagen production to improve the skin's elasticity and reduce wrinkles and fine lines for long-lasting, beautiful results. Best paired with Microcurrent treatment for a facelift without surgery. Initial course of treatment recommendations would be 4-6 sessions.
Morpheus8 combines micro-needling with radiofrequency (RF) energy to rejuvenate your skin. This minimally invasive treatment is FDA-cleared and sends RF energy into your skin with the help of small needles which form micro lesions and prompt a natural healing response in your body. As a result, new collagen and elastin are produced to reinvigorate your face. 1-4 sessions will be recommended depending on the skin condition being addressed.
Designed to help brighten your skin and undo the harm caused by years of sun exposure, InMode Lumecca achieves a clearer complexion after one to two sessions. This treatment is suitable for all skin types and is perfect for resolving pigmented and vascular lesions, broken capillaries, and rosacea.